More and more these days, your website is the first introduction people will have to your business. You have to make sure it's a good one.
I am Matthew Candelaria, Writer MC, and I know how to make introductions.
What an Introduction Does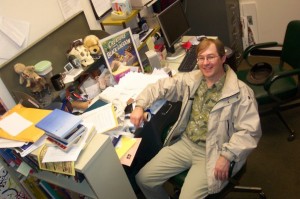 Your website introduction has many jobs. It must:
I know how to accomplish all these jobs simultaneously. I know how to do it quickly and efficiently, and for a reasonable price.
What Kind of Introduction Do You Need?
Introductions come in all sizes and shapes. The one you need depends on your business. If you're a restauranteur, people want to learn a little bit about your philosophy of cooking and history, but mostly they are looking for menus and pictures of your location and food.
If you're a lawyer, people come to your site for information and may research for months before they decide to contact you.
In general, the more expensive the service or product, the more time people will take making a decision and the more content they will want to read before making their decision. I can write all kinds of introductions, but they're all personally crafted for you, your business, search engines, and your clients.
I know how to write both on-site and off-site content to introduce your business. Articles, inbound links, and social media campaigns are all important parts of getting your business known.
I Know How to Work with Other Professionals
If you are a web designer or optimizer who needs content for a site, I can help.
I know how to write for SEO, and I can reliably produce recurring content, either using titles you generate or working from a list of keyword phrases. My content is original and timely, with unique insight that gets it picked up in RSS feeds and shared on social media.
I have experience working with both static HTML sites and many different CMS platforms. I can write and post directly to the site or give it to you in the file format of your choice.
Email matthew@writermc.com today with a description of the job or use the contact form and I'll get back to you with a proposal and quote.